What Have You Gotten Yourself Into?
Watch The Video Below To Answer That Question!
JOIN THE INVEST LOVE PROJECT
Your Listing Should Be Approved Within 48 Business Hours!
Keep an eye on your email!
A Necessary But Shameless Plug Here...
Do You Need Real Results From Your Digital Marketing?
If You Care About Giving Back Locally, I'd Love To Help You Grow.
* I also added pictures of me and my kids to charm you into submission ;) *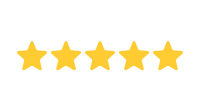 Compliments make me feel extremely awkward but I needed them for business so...


(please don't ask for them again)










Connect With Me On LinkedIn
One Last Unrelated Freebie!
Are Your Kids Learning Multiplication & Grammar?

Mr. J Recorded Educational Songs For My Home School Community!